FREE MASTERCLASS
How to Avoid the
3 Most Common Mistakes
Parents Make
When

Discipling

Their Kids
(And What To Do Instead!)
In This Masterclass
YOU WILL LEARN
*
3 of the WORST Mistakes
You are Probably Making in Family Discipleship
and how they work against your family
instead of FOR them
*
3 Secrets to Easy & Effective Faith-Building
so you can stop wasting time, money, and energy on things that don't make an eternal impact
*
How to Feel Confident & Capable Discipling Your Kids
even without a support system or background in theology
*
The 3 Keys to Building a
Faith that Lasts
so your child(ren) don't leave their faith when they leave your home!
"Katie's masterclass outlined three mistakes that every parent should avoid when discipling their children. She also shared what we can do that will

help our children build a faith that lasts

. I want my son to have a strong relationship with God and understand how we extend his love to others. If you're ready to take a

thought-provoking deep dive

into building your faith together as a family,

this is the best place to get started

."
"Katie has truly helped me lead a better homeschool life built in God and helped me find the confidence in myself as a teacher to my own children!

"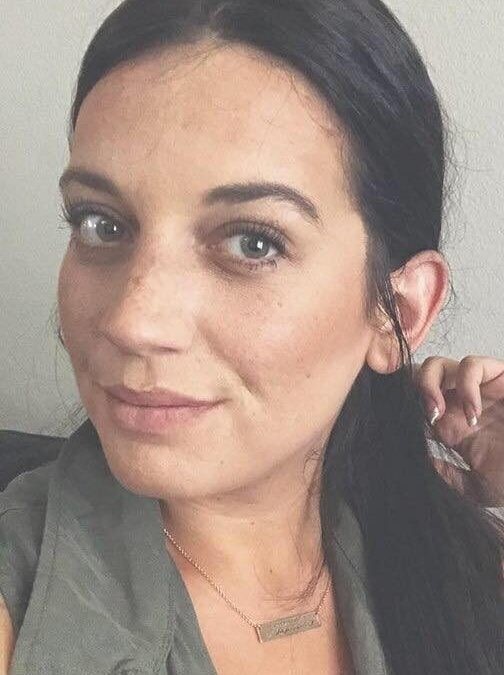 Who is this for?
If any of the following sound like you, do yourself a favor and DO NOT MISS THIS MASTERCLASS...
"I have NO IDEA where to start with family discipleship, let alone EFFECTIVE discipleship."
Family discipleship is easier (and more enjoyable) than you think...when done right!
"I'm frustrated & overwhelmed. This isn't working how I'd hoped it would."
You'll discover how to restore peace, joy, and connection in your home.
"I don't have the support or unity I'd hoped for in our family."
You'll feel encouraged & empowered along your journey, no matter your family dynamics!
Questions? I've got answers
Is this Masterclass actually live?
I'm already discipling my kids, will I learn anything new?
What happens if I can't make it live?
Will there be a chance to ask questions during the Masterclass?
A Note From The Instructor...
I can't wait for you to join us!
Over the years, I've counseled thousands of women and heard countless stories of people who've walked away from their faith despite growing up in loving Christian homes. I've ministered alongside my husband for over 15 years and seen the struggles families wrestle with daily as they do their best to disciple their kids. And I've spent the past five years completely dedicated to equipping and encouraging strong faith-filled families.
Most importantly, I've seen the fruit of this type of fun family faith-building with my own kids--and the thousands of families across the globe who've read my books, attended my workshops, and implemented my strategies to build more meaningful connections and cultivate a deeper faith.
When you join this free masterclass, you'll receive the knowledge and tools to build your family's faith in fun, meaningful, and memorable ways so you don't have to fear that they won't cultivate a deep and abiding faith that will carry them throughout their lives.
I hope you'll join us as we cultivate a legacy of faith that will transform generations to come!
Blessings,
Katie
RESERVE MY SEAT